Water voles
Work has been carried out to enhance the habitat of water voles, following on from the water vole survey conducted last year. The work only concerns the water voles present on the nature reserve and land owned by EDC, not on the land owned by the rugby club. The Scottish Government Nature Restoration Fund provided the funding for this project, and the works include:
•  Sympathetic tree and scrub removal to enhance the existing water vole habitat, and enhance corridors connecting vole populations.
• Creation of three small ponds (15m by 10m).
• Creation of bunds to create habitat for colonisation, and additional habitation in the event of flooding.
• Planting of suitable water vole food source plants at identified locations.
The works have taken place in the north woods; the grassland area at the top of Heather Drive; and the grassland area along the eastern edge of the Moss running alongside Bea's Path.
Sightings of the voles have been reported, and these animals are active during daylight hours.
Artworks on Lenzie Moss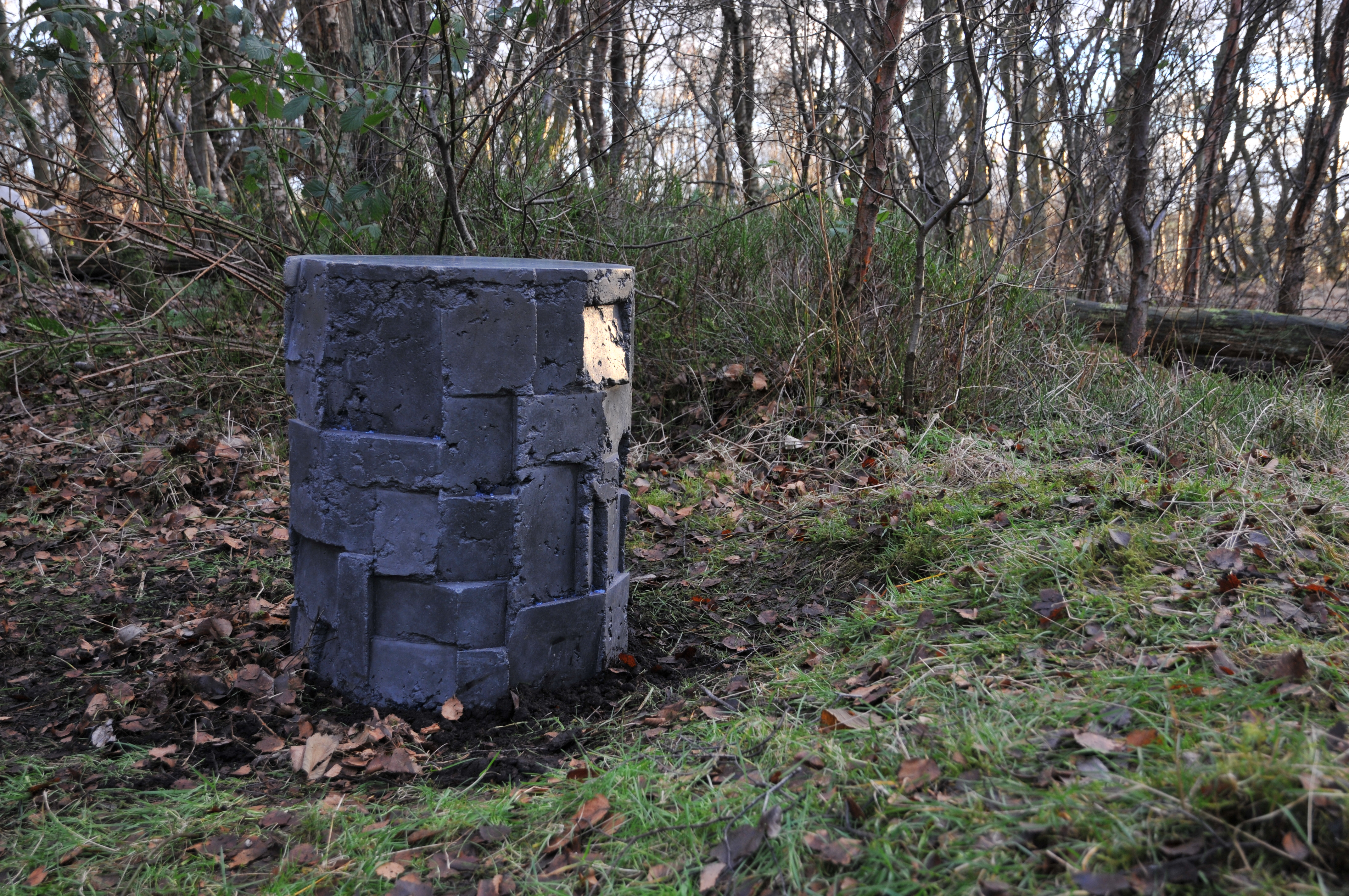 image© artist,Toby Paterson
'Stacks', 2019, Black Basalt Aggregate Concrete (cast in collaboration with Gabion Designed Concrete Surfaces).
Three sculptural works for Lenzie Moss as part of Trails and Tales by Toby Paterson, Simon Whatley & Dug MacLeod. image© artist,Toby Paterson Further details
Potential changes to railway path
EDC is considering plans to upgrade the path that runs on the Moss alongside the railway line, with a view to encouraging more cyclists to use the path. This is part of the Council's Active Travel Strategy and would include extending the path beyond the Moss to Westerhill Rd. in Bishopbriggs. The proposal for sharing the path with an increased number of cyclists has possible implications for walkers, children and dogs, as well as for the rural nature of the Moss and its wildlife, and we have outlined our concerns to the Council.
The project has been put on hold for the time being, but the Council is undertaking a feasibility study which will be available for consultation.
In the meantime we welcome your comments to our email address or on our Facebook page in anticipation of future discussions.
We will keep you abreast of further developments.
Aerial video of Lenzie Moss
This video was taken in March 2017.
Lenzie Moss Peatland Restoration Project
Work to clear birch scrub that was encroaching on the bog, level the bunds (the ridges between the channels of cut peat left over from the commercial extraction of peat last century), and install additional dams, was completed in 2016. This was financially supported by SNH in furtherance of the Scottish Governments policy of protecting peat bogs.
Further information on SNH Peatland Action
Moths
At our AGM Richard Sutcliffe gave a fascinating presentation on moths in a Bearsden garden. These links give some background to the issue and some of Richard's photos.
Some of the slides from Richard's presentation
Further information on moths from UKmoths
Newsletters